Compatibility:
BigRep TPU opens up a wealth of possibilities for manufacturers and consumers with a flexible engineering-grade material that has been expertly developed and tested to work with BigRep's large-format industrial 3D printers.
TPU boasts a high temperature resistance and commendably low temperature impact resistance. The durable material exhibits excellent shock-damping behavior and dynamic properties that enable designers to explore a broader range of manufacturing opportunities.
Printing elastomers is one of the biggest challenges in the FFF additive manufacturing industry, so we're proud provide BigRep TPU as an industrial-grade solution.
TPU is ideal for cushioning and shock dampening, ergonomic features, and wearables. Soft, flexible products like footwear, shocks, and seals are ideal due to the material's high durability and chemical resistance.
Airless Bycle Tire printed with BigRep TPU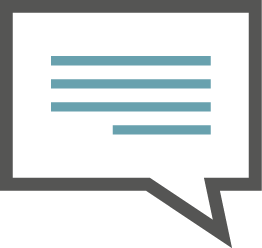 Compatibility:
Extremely high impact strength
Halogen-free
Silicone, softener & oil-free
Shore Hardness 98 A
UV-Resistant
Hands-on Review
This material is delightful. Sure, it's not great at bridging and it strings a little. Those are not deal breakers when it checks all the other boxes and creates boxes that most other materials have never heard of. It's easy to print with as I had no peeling on parts and there were no extrusion issues. It's aesthetically pleasing. It's tough and impact resistant (I dropped all the prints on tile and none of them suffered any damage). It can take the heat. Best of all, it bends, smooshes, stretches, flexes, and twists! That opens the door to use cases that rigid materials just can't handle, especially with consistent and repeatable printing like I experienced when using the material. Professional engineers and designers can certainly benefit from having access to a 3D printable rubber-like material in BigRep's TPU.
Cameron Naramore – 3dprinting.com
Cameron is a 3D printer and CNC operator. He's fond of cooking, traveling, and science fiction.