Compatibility:
BigRep's HI-TEMP is an ecological engineering-grade 3D printing filament for a wide variety of industrial and general applications. It is resistant to high temperatures, maintaining a constant resistance up to 160 °C with minimal warping.
With such high heat resistance and an appealing matte surface finish, HI-TEMP filament is the choice for functional prototyping, household appliances, electrical casings, and as an end-use material for low-scale production or custom jigs and fixtures.
HI-TEMP is a scale dynamic, allowing designs to maintain their quality between large-format and desktop 3D printers. Compatible with open printers like the BigRep ONE, HI-TEMP is an excellent ABS alternative for FFF that is easily printable in low-temperature environments.
As a thermoplastic material derived from organic compounds, HI-TEMP is biodegradable under the correct conditions. CO2 neutral and environmentally friendly, it has a much lower ecological impact than other thermoplastics derived from fossil fuels – like ABS.
HI-TEMP is FDA compliant for food safety and meets the requirements of EU Directives on food contact.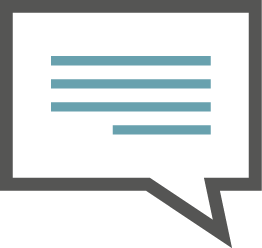 Highlights:
Heat Resistance up to 160 °C
Low Warping and Shrinkage
Environmentally Friendly Thermoplastic
Appealing Matte Finish
Food Safe
Hands-on Review
This is my new favorite material. I had no problems when printing this material. No peeling, no warping, no stringing, no nothing. It handles overhangs and bridges like a champ, and the matte finish really brings with it an air of professionalism. Most importantly, I never have to worry about my parts warping in the sun with this material. For those in need of material that's easy to print, can take the heat, and look good doing it, look no further than BigRep's HI-TEMP.
Cameron Naramore – 3dprinting.com
Cameron is a 3D printer and CNC operator. He's fond of cooking, traveling, and science fiction.