ENCLOSURE UPGRADE KIT FOR THE ONE.3
Are you ready to upgrade your BigRep ONE.3 to the next level? The new enclosure kit is now available!
With the transparent printer housing, you will have a more stable printing environment, resulting in higher quality prints with better surfaces. Other benefits? Reduced noise and improved safety, all with less interference from environmental fluctuations. The enclosure is particularly helpful when printing materials with a tendency to warp, thanks to the passive heat coming from the printing bed.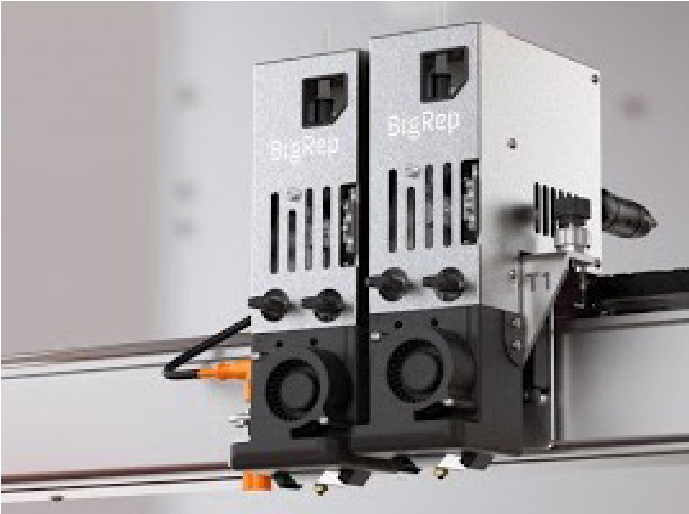 FIBER READY PEX
With the new Fiber Ready Power Extruder, you can now produce highquality, full-scale, and stronger parts in a range of fiber-filled BigRep filaments such as HI-TEMP CF and third-party materials. With interchangeable nozzles of 0.6 mm and the 1.0 mm option, the BigRep Fiber Ready Power Extruder is a flexible solution whether you need full detail or high-speed additive manufacturing.
HI-TEMP CF FILAMENT
BigRep's HI-TEMP CF is a high-strength and heat-resistant engineering-grade filament. The material effectively maintains its form under high heat conditions and is highly stiff and durable. Ideal for the thermoforming process, HI-TEMP CF is the perfect match for the production of patterns, molds, and other production aids. This filament also offers an excellent combination of heat and UV resistance.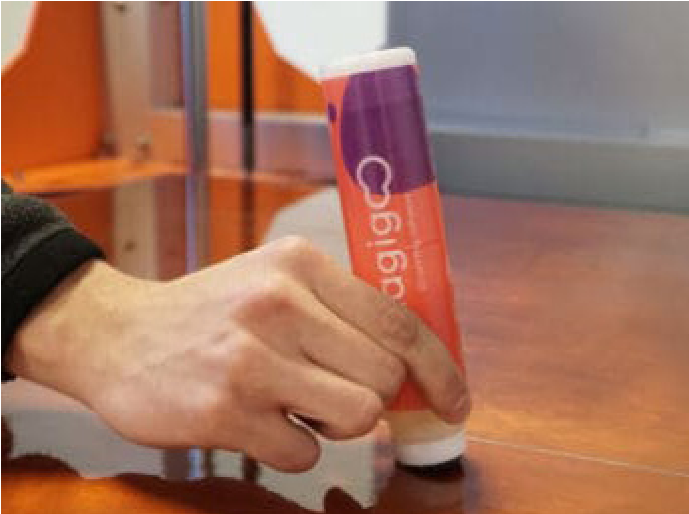 MAGIGOO GLUE
Magigoo Glue Stick is an intelligent firstlayer adhesive that reduces 3D print detachment and warping problems. Specially designed for large-format, heated bed FFF industrial 3d Printers, Magigoo ensures that your prints stay firmly in place on the bed during printing to give you the best quality results. Magigoo has been designed to stick when the print bed is hot and to release when it cools down.